ACWS Family Violence Prevention Month 50/50 Raffle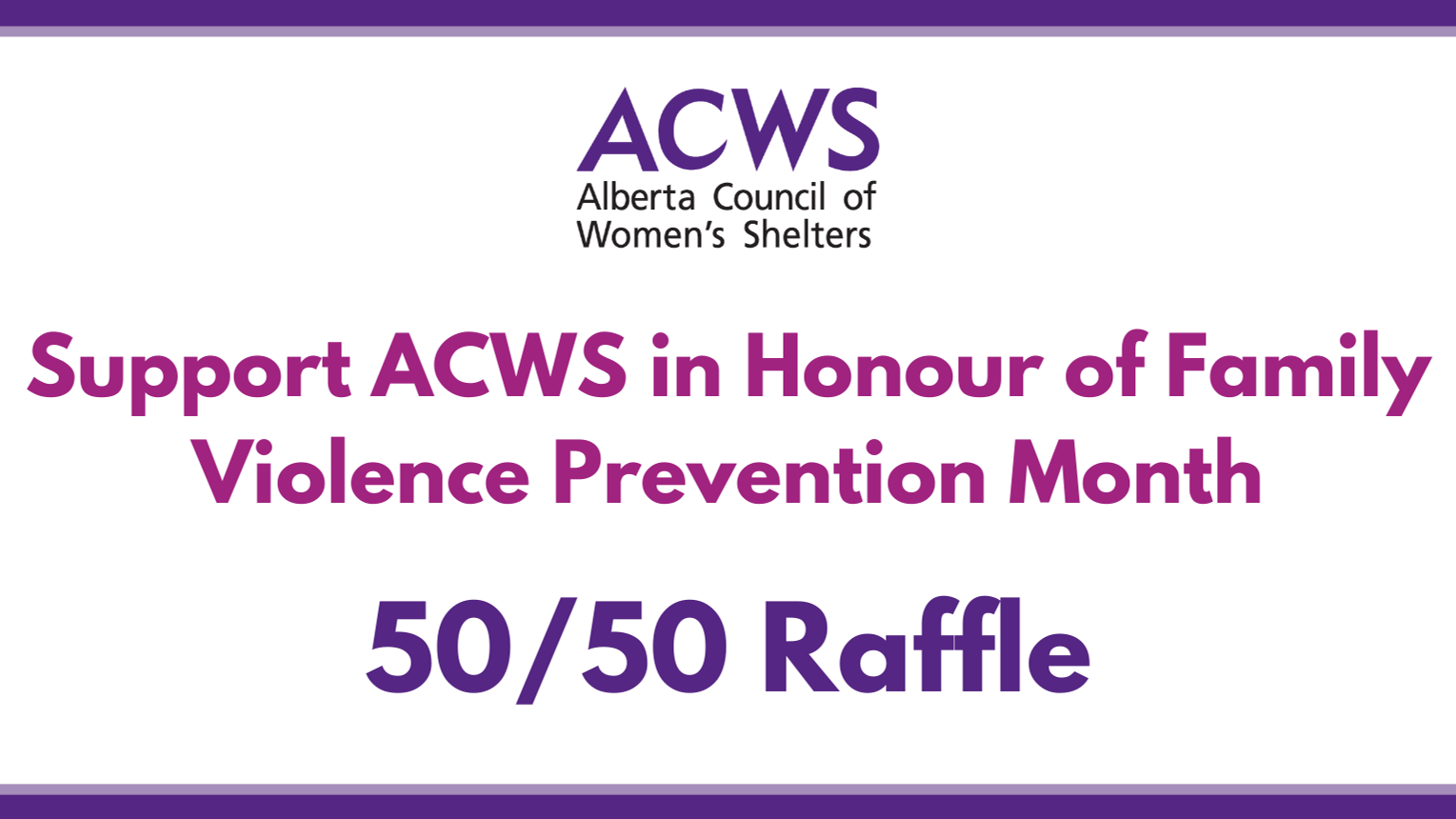 $2,340
Jackpot *
winner takes $1,170
Sales Ended
Fri Dec 01 2023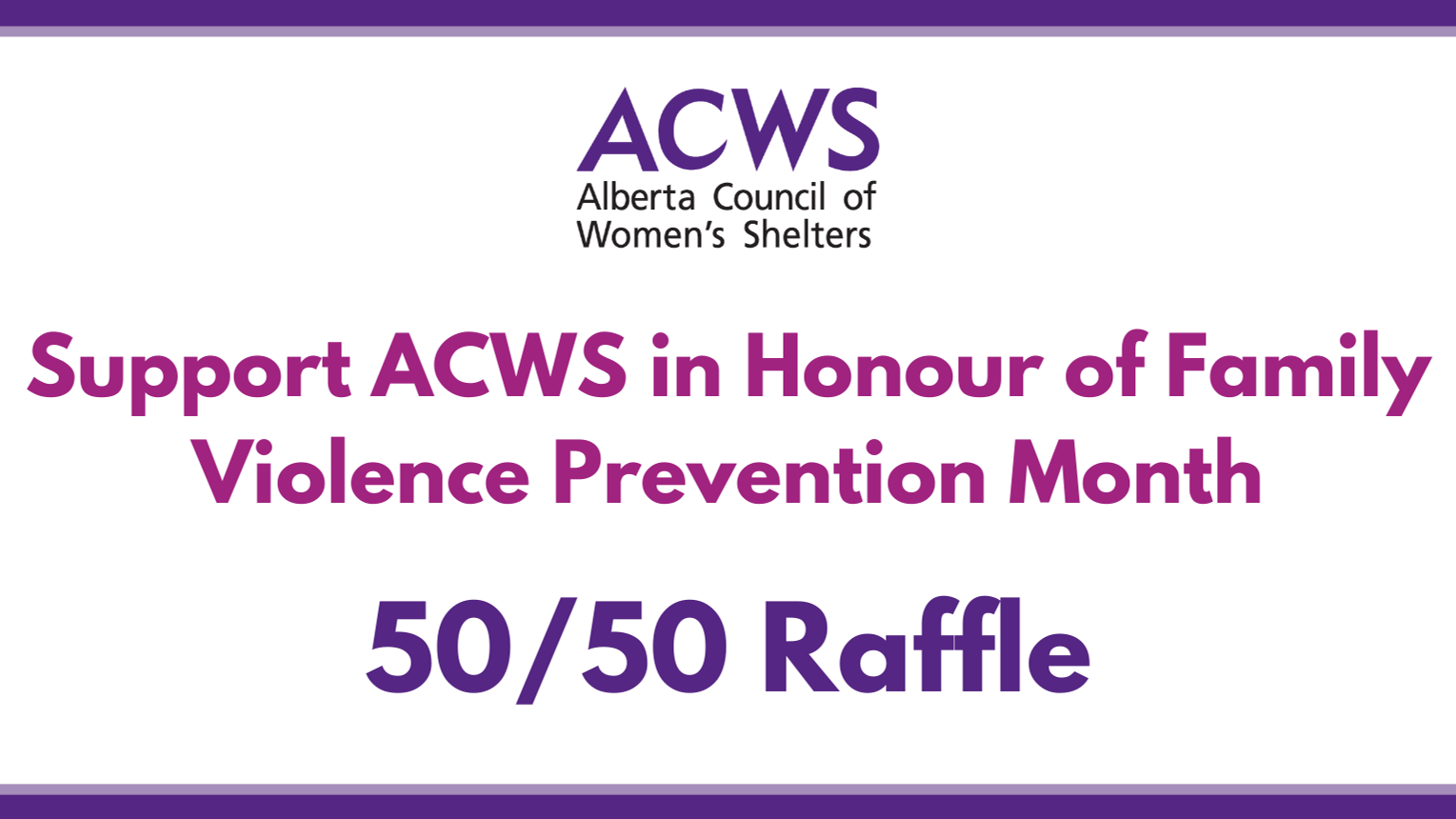 Sales End
Fri Dec 01 2023
Draw Date
Fri Dec 01 2023
Draw Location
400, 9804 Jasper Ave Edmonton, AB T5J 0C5
Winner
Ticket Number: C-1720
Drawn On: Fri Dec 01 2023
Support the Alberta Council of Women's Shelter in honour of Family Violence Prevention Month!
ACWS is the provincial network organization of domestic violence shelters in Alberta. We bring four decades of experience and knowledge to serve our 40 members operating over 50 shelters across the province for women, their children, and seniors facing domestic abuse. We advocate for ACWS members and work with them to end domestic violence through culture-shifting violence prevention programs, collective data and research, and front-line training. With support from ACWS, Alberta shelters are helping to provide safety, support families, and improve communities.
November is Family Violence Prevention Month (FVPM) in Alberta. It's a time to raise awareness of the prevalence of gender-based violence, to share information and resources, and to talk about what we can do together to address this serious issue. Our Province has one of the highest rates of Gender-based violence in Canada and studies show that 64% of people in Canada know a woman who has been physically, sexually, or emotionally abused. Gender-based violence impacts us all and we all have a role to play to end the violence.
Funds raised through this raffle will benefit ACWS and our Leading Change program, which supports and works towards the prevention of violence for all Albertans.
The winner will be contacted to claim their prize.
Thank you for your support and good luck!
Read more
Have questions about how Rafflebox can help?
Fill out our simple form and we'll get right back to you.