FESA Birdies for Kids 50/50 Raffle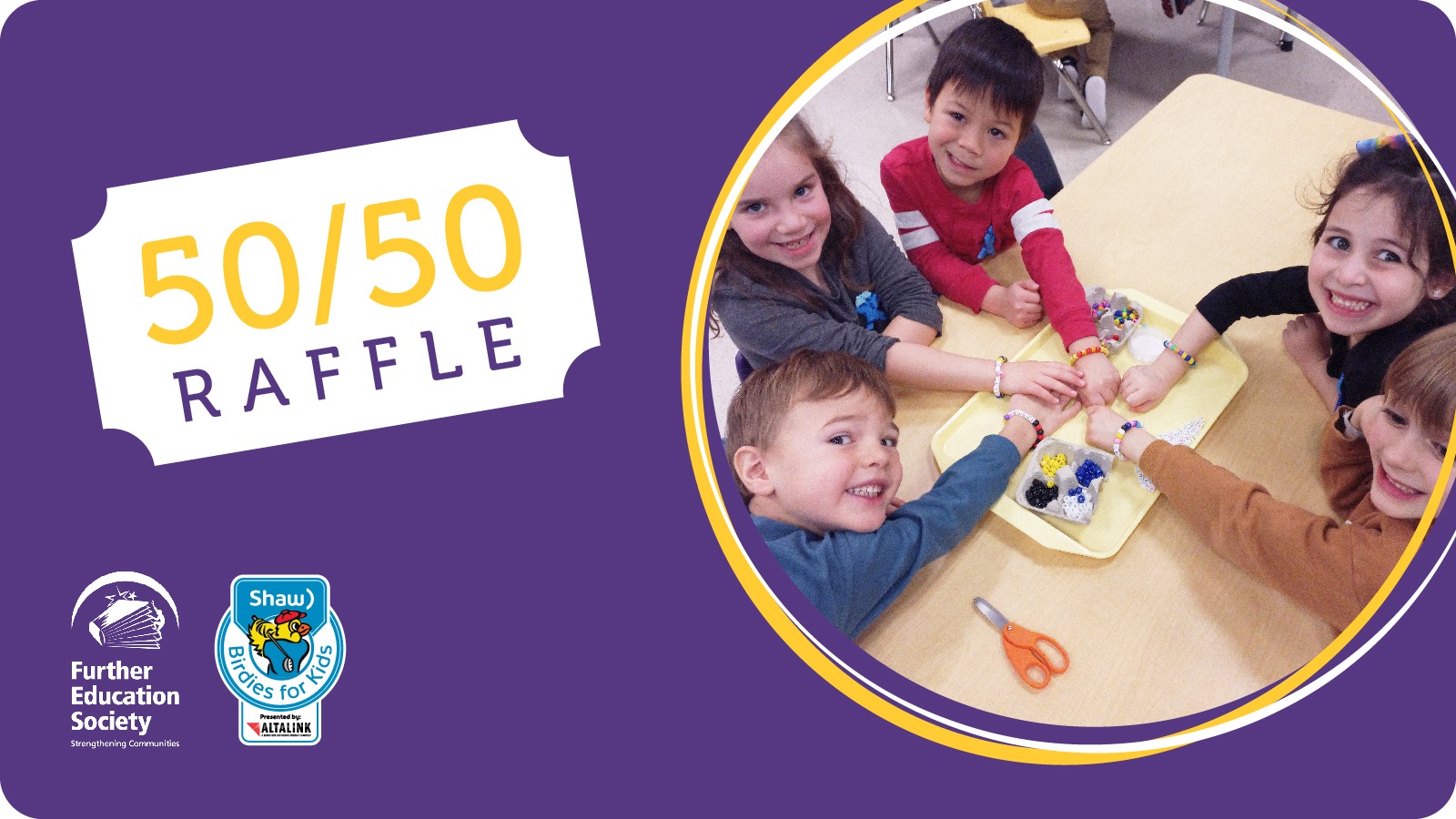 $1,010
Jackpot *
winner takes $505
Sales Ended
Mon Aug 28 2023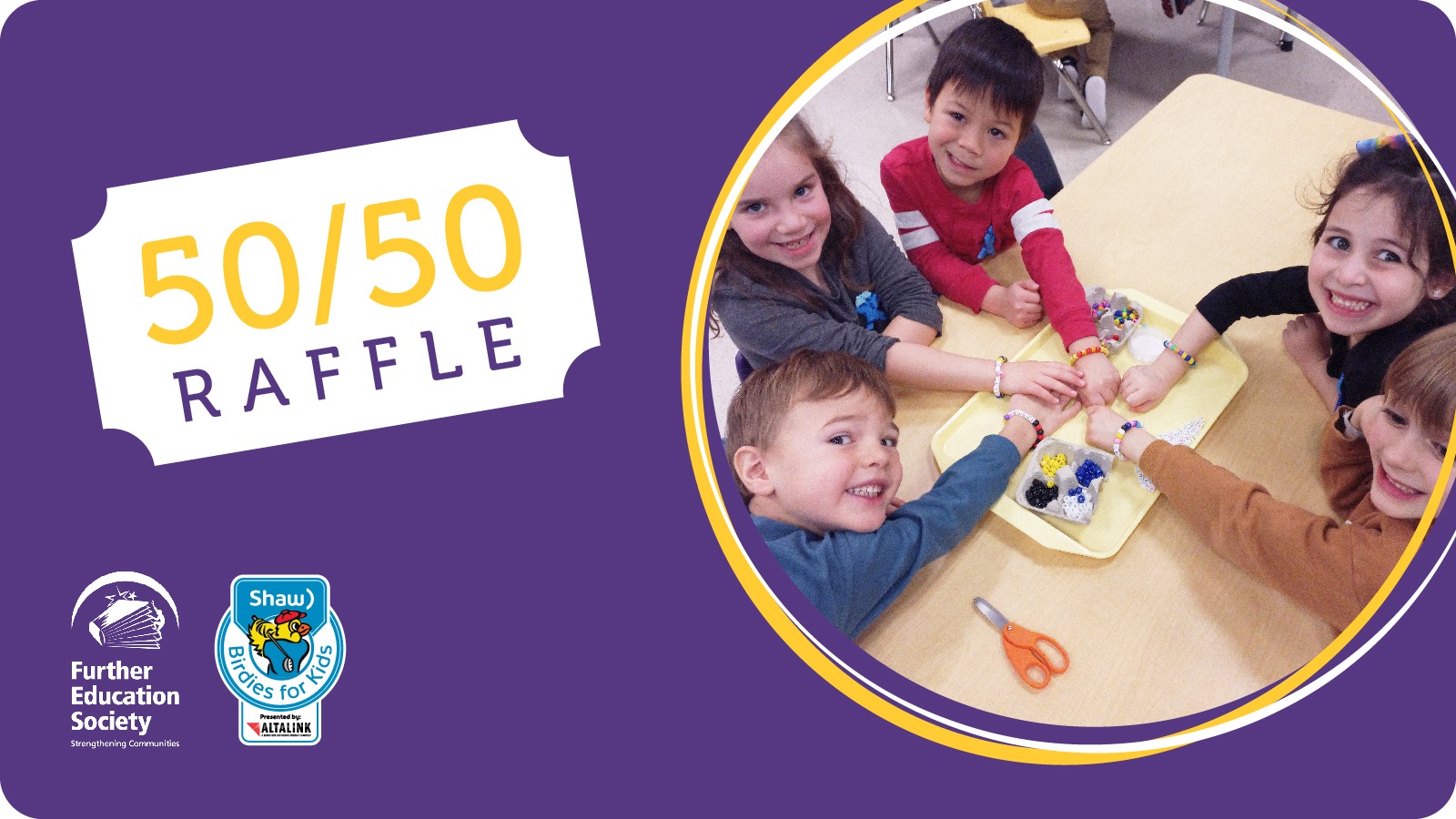 Sales End
Mon Aug 28 2023
Draw Date
Mon Aug 28 2023
Draw Location
Further Education Society of Alberta Office
Winner
Ticket Number: D-1330
Drawn On: Mon Aug 28 2023
Support free family literacy programs! We partner with over 35 community agencies to deliver 70 to 80 programs to over 800 Calgarian families each year. As a participating charity in the 2023 Shaw Birdies for Kids presented by AltaLink program, proceeds from the raffle will be matched up to 50% making your contribution go further.
Our family literacy programs include:

Parent Child Mother Goose (PCMG): Parents learn rhymes, songs, and stories to teach their young children about language. Parents learn how to make family life positive and fun for their children.
Literacy and Parenting Skills (LAPS): A program based on parenting topics that strengthen the literacy skills of parents while giving them strategies to model good literacy practices with their children. Children's books are given to participants to take home to share with their children.
Jumpstart/Books for Babies: This program recognizes, celebrates, and supports parents as their child's first teacher. It is designed to assist parents with their parenting skills and to encourage parents to read to their children from an early age.
Since 1996, the Further Education Society of Alberta (FESA) has helped people to overcome social, economic, and educational barriers to learning by delivering free educational programs to low-literate, low-income, vulnerable families. At FESA we believe that literacy affects all aspects of family and community life—including employment, finances, health, education, social welfare, and justice—and that low-literacy must be addressed to ensure the success of people in our communities. FESA partners with over 35 community agencies to deliver adult foundational learning, family literacy, and parenting programs to more than 700 Calgary families each year.

Read more
Have questions about how Rafflebox can help?
Fill out our simple form and we'll get right back to you.