Zoe's Animal Rescue November 50/50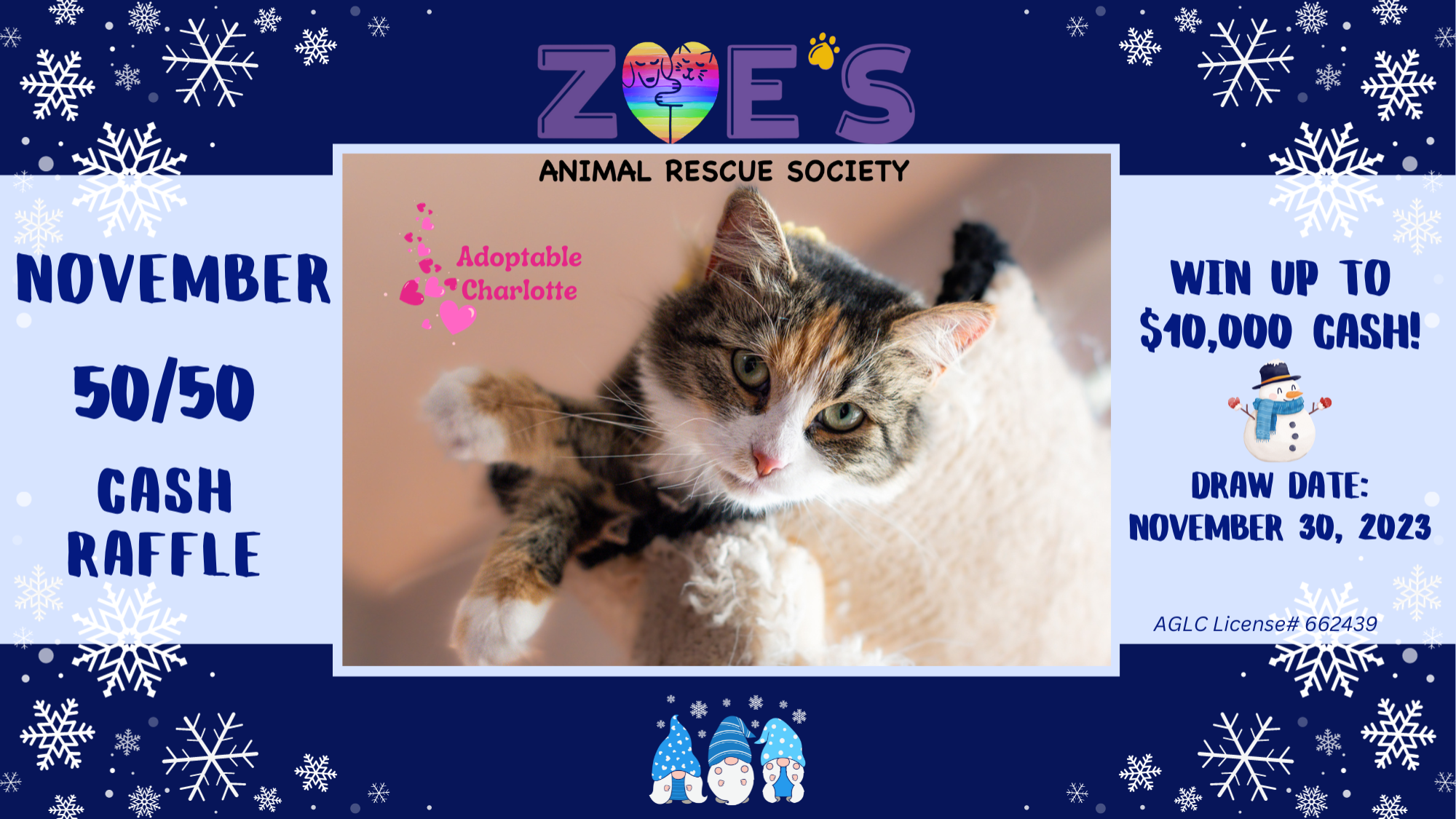 $10,620
Jackpot *
winner takes $5,310
Sales Ended
Thu Nov 30 2023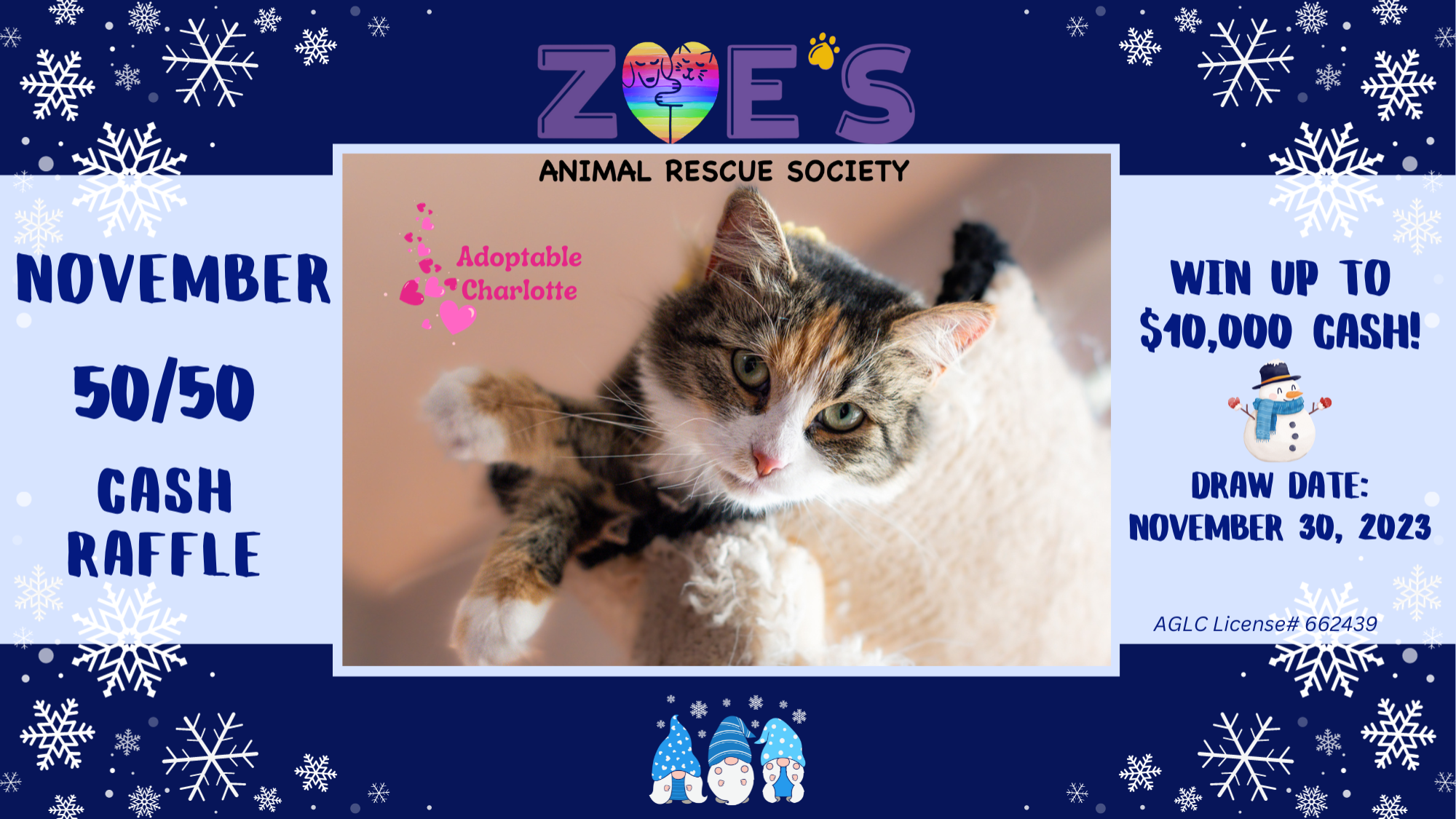 Sales End
Thu Nov 30 2023
Draw Date
Thu Nov 30 2023
Draw Location
Zoe's Animal Rescue


The Zoe's Animal Rescue team is made up of a group of animal lovers based in Edmonton, AB who share the goal of saving vulnerable and at-risk animals. We are dedicated to each and every rescue animal, from intake, through vetting, fostering, home screening, and finally, to adoption. Zoe's is 100% volunteer run, so we have a large and supportive network to get things done efficiently. 100% of the funds raised goes to the well-being, safety and care of our animals.
Ticket Sales End: November 29,2023
Draw Date: November 30
Draw Location: Zoe's Animal Rescue
The winner will be contacted to claim their prize!
---
Previous Winners
The previous draw videos and info can be found on our Zoe's Animal Rescue Facebook page here.
Read more
Have questions about how Rafflebox can help?
Fill out our simple form and we'll get right back to you.