Viking Equine Outriders 4H Light Horse Club Prize Raffle
Prize Raffle
$5,200
total raised *
50/50 add-on
$765
Jackpot *
winner takes $383
Sales End
Sun May 29 2022
Draw Date
Mon May 30 2022
Draw Location
Viking Golf Course, Viking, AB
Welcome to VIKING EQUINE OUTRIDERS 4H LIGHT HORSE CLUB Fundraiser!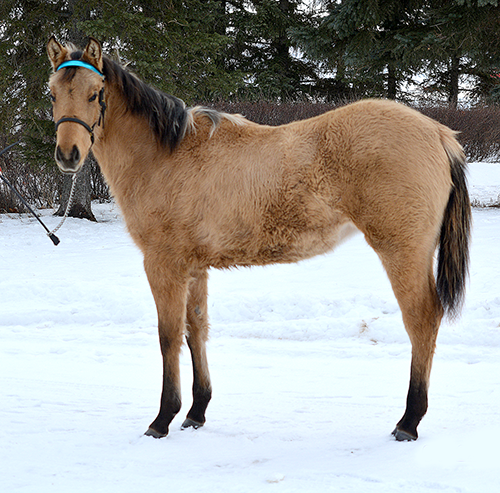 Our club located in Viking, AB is excited to have some great items to raffle.
Funds raised will be used for our members to attend educational equine clinics for the members of the club.
Our club consists of 9 members ranging in age from 17 to 9 years of age.
Prizes
1st Place Winner: Registered Quarter Horse Filly or Commissioned Painting - Value $4,000
2nd Place Winner: Viking Tire Oil Change & Tune up - Value $150
3rd Place Winner: J&L Auto Tire Changeover & Feed - Value $150
4th Place Winner: One (1) Night at Equine Artisan Escape B&B, Viking, AB - Value $100
5th Place Winner: Dinner for Two (2) at Gold Horse Casino, Lloydminster, AB - Value $50
There is also a chance to take home up to $10,000 with our 50/50 add-on.
Read more
#1 online raffle platform
The only fundraising solution that caters to organizations of any size. Learn more.
World Class Support
Contact us with your questions and we'll answer - consider us a member of your fundraising team! Learn more.
Have questions about how Rafflebox can help?
Fill out our simple form and we'll get right back to you.