North Mountain United Tapestry and Market Art Raffle
Sales Ended
Sun Sep 04 2022
Sales End
Sun Sep 04 2022
Draw Date
Sun Sep 11 2022
Draw Location
3201 Long Point Road, Harbourville Nova Scotia
Winner
Ticket Number: 1244
Drawn On: Sun Sep 11 2022
Tapestry volunteers are working hard to maintain the beautiful church building and the property at 3201 Long Point Road in Harbourville! This summer we will be hosting an online art raffle from members of the community. This beautiful piece was created by Black Rock artist Carolyn Low using wool, silk and mohair. The piece is in a wooden frame and measures 22" by 52" and has a value of approximately $1800. Please buy tickets and share with your friends and family for a chance to win this beautiful felted art!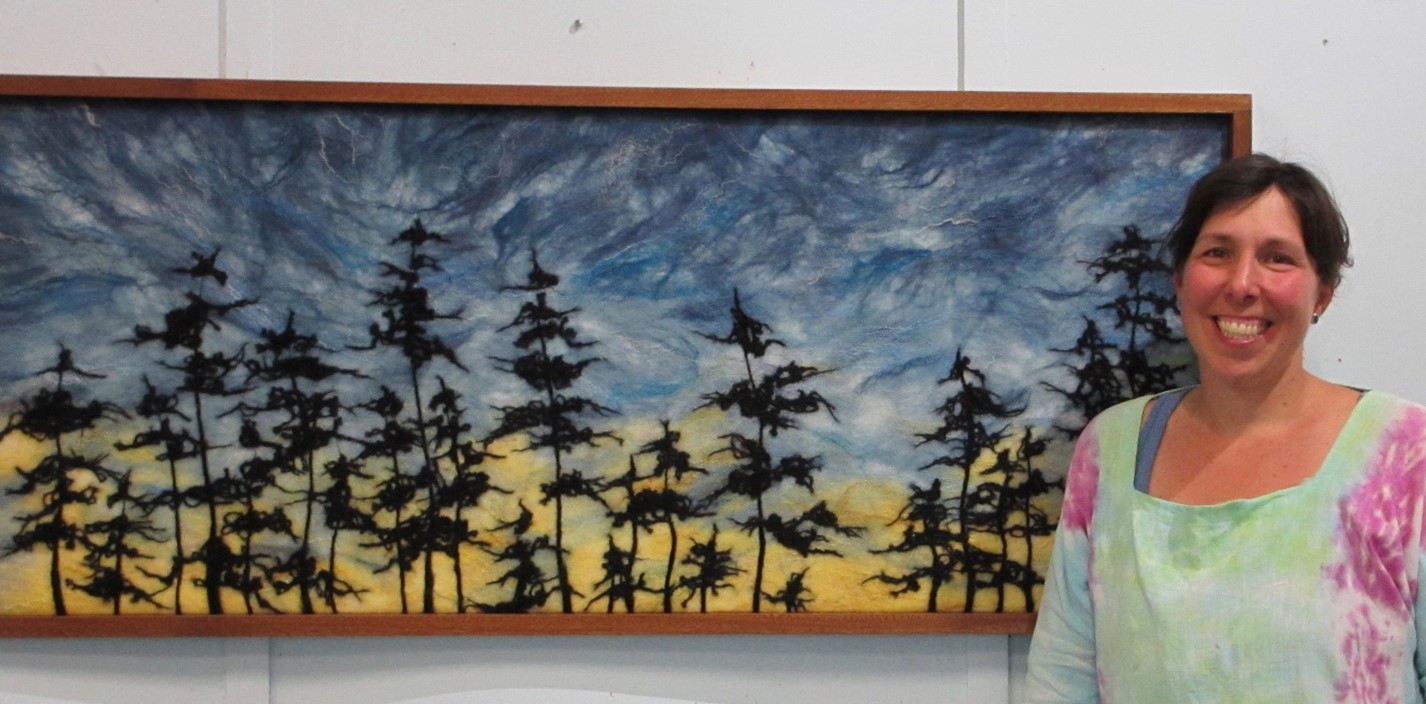 Through a unique partnership agreement between North Mountain United Tapestry Cultural and Heritage Society and the United Church of Canada, the church building is a seasonal centre of activity for surrounding communities and continues to hold 4 church services per year. Through adaptive reuse, the historic church has expanded to become a community meeting place for a farmers' market, musical events, environmental, health and craft workshops and a colourful and creative Artisans' Market.
If you would like to support us, please buy a ticket (you could win this wall hanging) or make a donation by contacting us at [email protected] Charitable tax receipts are available for your contributions.


Read more
#1 online raffle platform
The only fundraising solution that caters to organizations of any size. Learn more.
World Class Support
Contact us with your questions and we'll answer - consider us a member of your fundraising team! Learn more.
Have questions about how Rafflebox can help?
Fill out our simple form and we'll get right back to you.