Prince Albert SPCA 50/50 Cash Raffle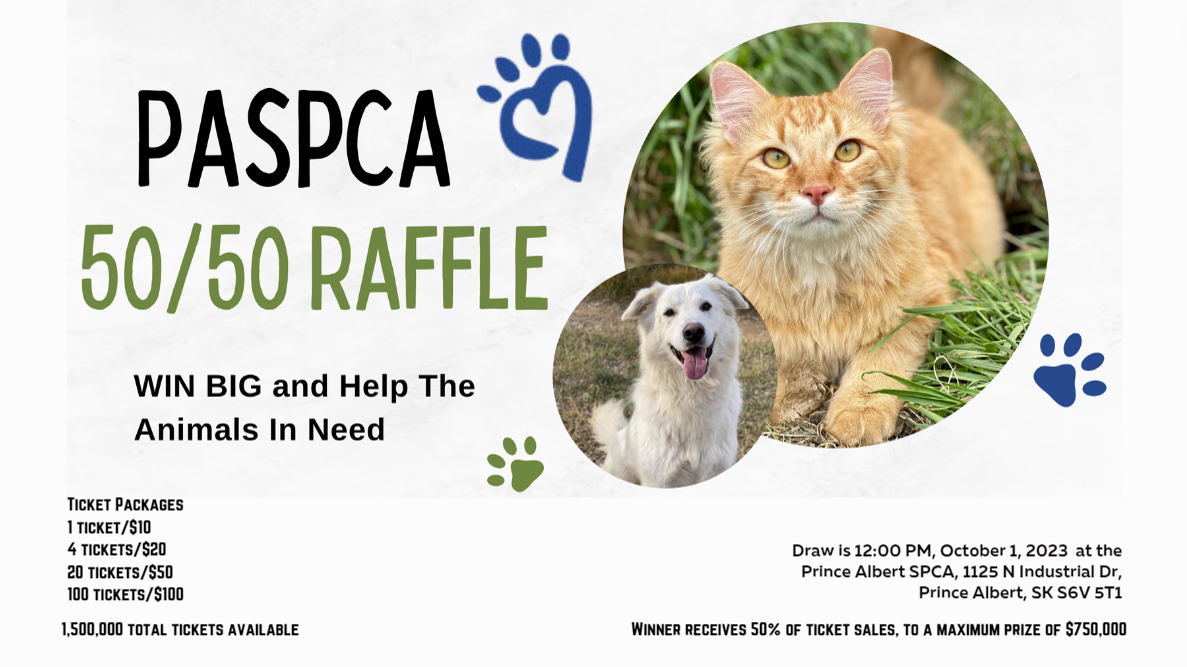 $6,810
Jackpot *
winner takes $3,405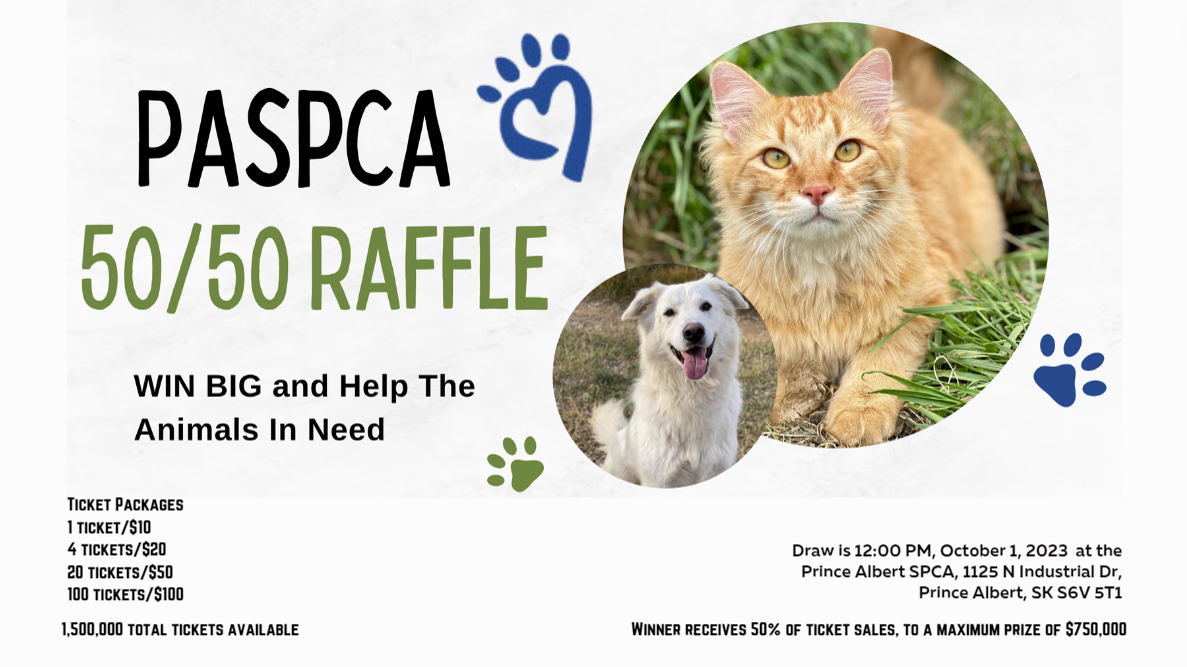 Sales End
Sun Oct 01 2023
Draw Date
Sun Oct 01 2023
Draw Location
12:00:00 PM at Prince Albert SPCA, 1125 N Industrial Dr, Prince Albert, SK S6V 6J9
Support the Prince Albert SPCA and try your luck to WIN BIG while helping the animals in need!
With a chance to win an incredible amount of cash, this could be a life-changing moment for both you and the animals in need at the shelter!
The Prince Albert SPCA (PASPCA) relies on the financial assistance of the community and supporters, to provide the best care for the animals in our care. Your support is needed to help keep up with the escalating cost of medical expenses, utilities and other expenses associated with maintaining the shelter. Every dollar raised is another dollar we can put towards providing the necessary care each individual animal needs.
Thank you for your support!
Read more
Have questions about how Rafflebox can help?
Fill out our simple form and we'll get right back to you.