Lethbridge Synchrobelles Cash Raffle Fundraiser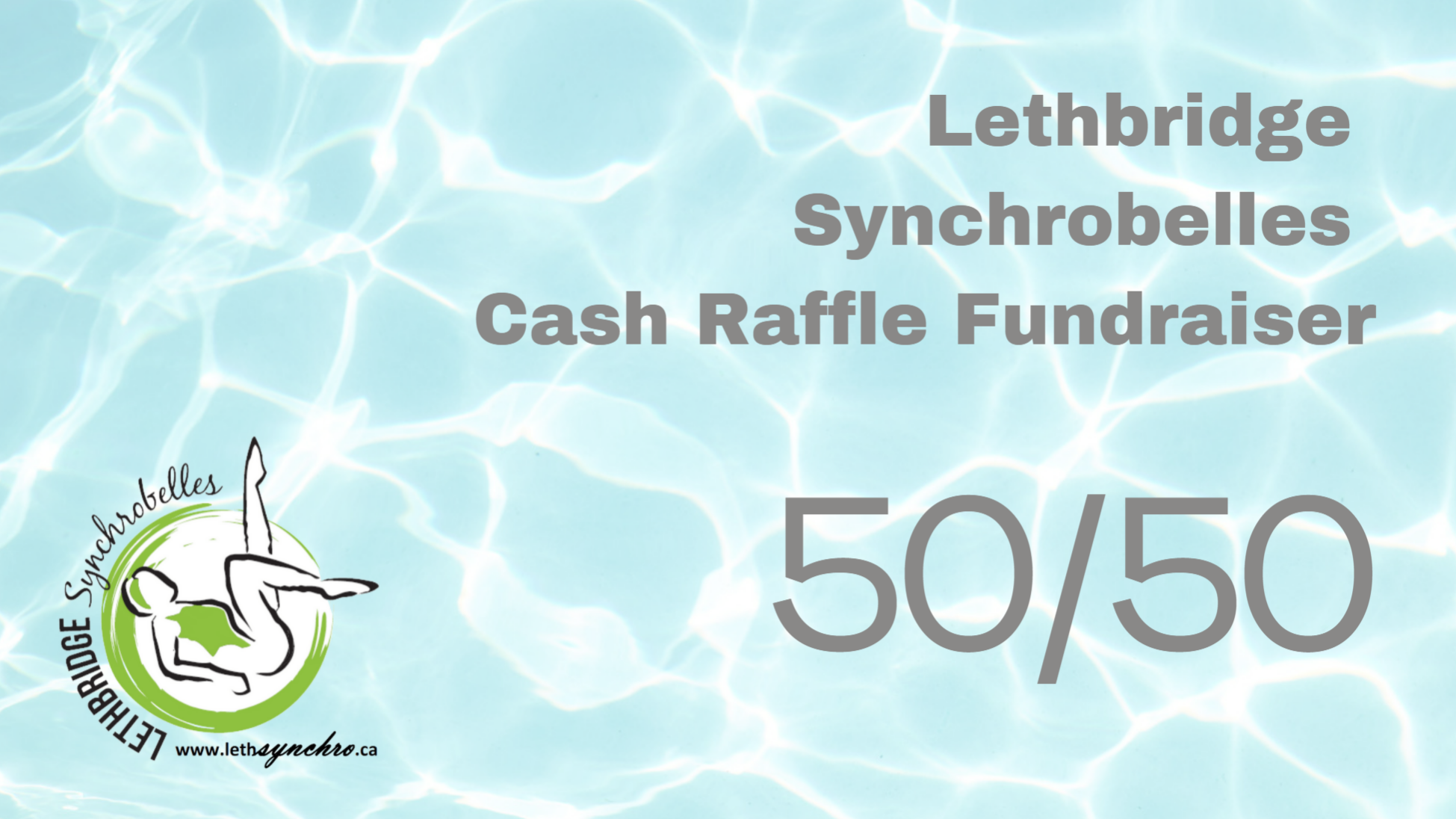 $1,630
Jackpot *
winner takes $815
Sales Ended
Tue Apr 04 2023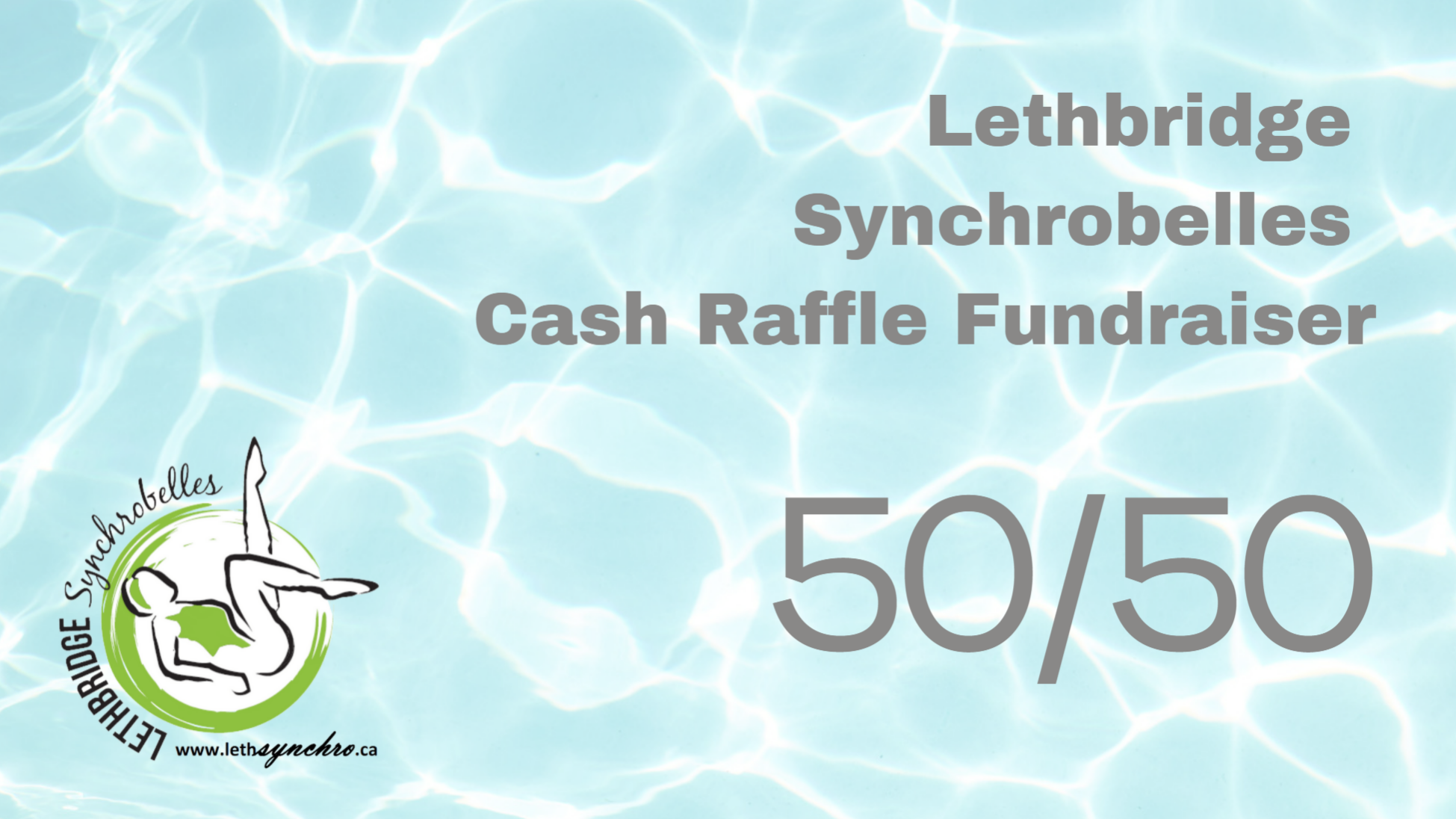 Sales End
Tue Apr 04 2023
Draw Date
Wed Apr 05 2023
Draw Location
University of Lethbridge Pool
Winner
Ticket Number: D-1292
Drawn On: Wed Apr 05 2023
The Lethbridge Synchrobelles are exciting to offer this fundraiser and would love to have your support. Fundraising allows us to keep our fees low, purchase equipment to help in training and development. We hope you can support us now...so we can continue to offer Artistic Swimming in Lethbridge.
About our Club:
The sport of synchronized swimming started to take root in southern Alberta starting in 1963 when Mrs. Ursula Kasting began coaching synchronized swimming at the YWCA in Lethbridge. At that time Synchro was not yet an Olympic event but it was recognized as one of the fastest growing sports in the world at that time. The Synchrobelles as a club began for the 1977 season and swam out of the Stan Siwik Pool. Now over forty years later, we have expanded tremendously. We are competitive at the provincial level and have also sent swimmers to Nationals in our University program as well as our Masters, who have competed internationally at the World Masters.
The primary objective of the Lethbridge Synchrobelles Synchronized Swimming Club is to provide swimmers the opportunity to achieve their potential in the sport of synchro as individual athletes and as team members. We believe that through emphasizing the training process, each individual will develop strong personal characteristics, such as an appreciation for the value of hard work, teamwork, self-discipline and strong self-esteem. We provide a safe and positive environment to foster the development of the skills required for each individual to achieve their goals.
Swimmers join the Synchrobelles at various ability levels, and individual progress in the sport will vary. At the early stages, coaches emphasize developing technical skills, encouraging a love of the sport, and creating a team atmosphere. As swimmers develop and their level of commitment increases, continued training will ensure opportunities to perform at their highest possible level. Commitment, hard work, successful goal setting, and long-term planning ensure positive outcomes for all athletes.
The Synchrobelles Swim Club strives to help members adopt these habits while, at the same time, enjoying all the fun that the sport of synchronized swimming has to offer. We find that the swimmer's, who pursue excellence when they are in the club, not only build a healthy lifestyle, but also learn discipline, commitment and a keen competitive instinct that helps them in school and all other aspects of their lives. We believe that the sport of synchronized swimming plays an integral role in the physical, social, and mental wellbeing of the individuals.
Read more
Have questions about how Rafflebox can help?
Fill out our simple form and we'll get right back to you.